NEW KBR CONTRACT…… -
January 20, 2014
Metroworth Consulting LLC are pleased to announce their success at securing a new contract with Kellogg Brown & Root Ltd, (KBR).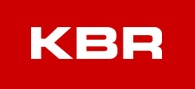 The new appointment will see Metroworth Group supplying KBR with highly experienced personnel of all disciplines to cover all aspects of engineering requirements and project controls management within Saudi Arabia and the Middle East.
All of the staff here at Metroworth Group are looking forward to commencing and developing the new client relationship with KBR.  Please do not hesitate to contact us at (info@metroworth.com) with a copy of your CV if you are interested in exciting long term employment opportunities in Saudi Arabia.