ISO 9001 : 2008 – Official Certification Received…… -
July 11, 2013
Metroworth Consulting (Europe) Limited are proud to announce that we officially received full ISO 9001 : 2008 certification from The British Standard Institute (BSI) in April 2013.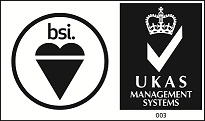 Going hand in hand with our own commitment to continually meet our customer requirements, introducing ISO 9001 : 2008 to the company will further assure all Contractors and Customers alike of our recognised Quality Management System and the defined Quality Objectives that all Metroworth staff work towards.
ISO 9001 : 2008 is a British Standard recognised and used within 176 countries and Metroworth have a commitment to BSI to develop, monitor and continually improve our Quality Management System going forward.
Please do not hesitate to contact Julian Winhall, Company Director, if you have any questions relating to this article or if Metroworth can be of any assistance.